Offene Stellen
Wir sind immer auf der Suche nach talentierten Designer:innen und Architekt:innen.
Falls es momentan keine offene Stelle gibt, die Ihrer Expertise entsprechen, Sie aber talentiert sind und Innenarchitektur lieben, senden Sie uns bitte eine Initiativbewerbung mit Ihrem Portfolio. Wir freuen uns immer, neue Talente kennenzulernen.
Wir versuchen, alle Bewerbungen, die wir erhalten, zu beantworten, doch da wir manchmal sehr mit dem Designprozess beschäftigt sind, benötigen wir möglicherweise etwas Zeit, um Ihre E-Mail zu beantworten. Wir schätzen Ihre Geduld. Bitte senden Sie Ihre Bewerbung mit beiliegendem Portfolio; Bewerbungen ohne Portfolio werden nicht berücksichtigt.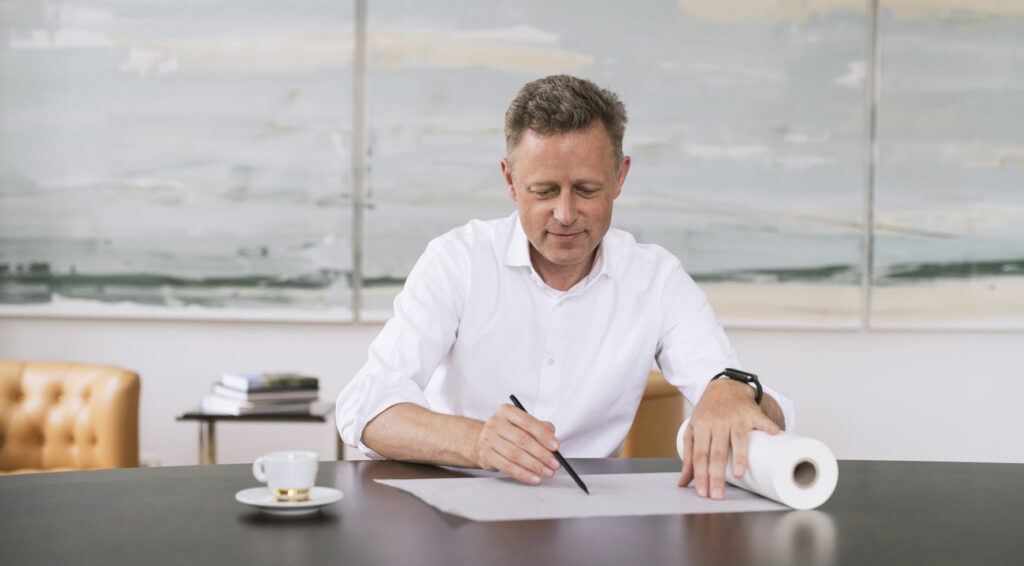 SENior Interior Architect
Archisphere is looking to add to our young, dynamic team – Architects and Designers of seven nationalities – a Senior Interior Architect and is looking for YOU:
WHAT WE EXPECT FROM A SENIOR INTERIOR ARCHITECT/DESIGNER:
· Diploma or Master's degree or equivalent
· At least 6 years of post-graduate work experience in an interior design context, preferably high-end hospitality and residential projects
· Experience in project management, leading internal teams and coordinating external consultants and designers
· Experience and skills interacting with clients, vendors and contractors
· Competence to represent the office in meetings and presentations
· To take responsibility for outcome of projects – including costs and schedules
· Excellent knowledge of ArchiCad and Adobe Creative Suite
· Detailed knowledge of brands, suppliers and manufactures for FF&E selection
· Experience creating specifications and mood boards for high-end hospitality and residential projects
· To create and develop conceptual designs
· Excellent communication skills, fluency, -written and spoken- in German and English
WHAT YOU BRING TO THE TABLE:
· Love for architecture and interior design
· Self-motivation, autonomy and initiative
· Independent, reliable, structured approach to tasks
· excellent team-working skills
· Great interest in current and emerging trends in interior design and new materials, furniture and lighting
· Extraordinary attention to detail
· Joy and determination to venturing into the unknown
· Ability to set the right priorities
· Confidence and receptiveness to constructive feedback
· Independent network in the industry (brands, suppliers and contractors)
WHAT WE OFFER YOU:
· To be part of an architecture and design studio with international clients and projects
· Exciting projects with diverse and multidisciplinary challenges
· An ample collection of material samples and a large library
· Opportunities for advanced training in relevant areas and soft skills by internal and external experts
· Visits to trade fairs and special events
· Room for creative development and personal initiative
· A strong team spirit with a sense of cohesion and belonging
· An office in the centre of Vienna, easily accessible by public transport
For this full-time position with immediate start, we offer a competitive payment, depending on your qualifications.
Do our requirements match your ideas and qualifications? Then we look forward to your application by e-mail to jobs@archisphere.at.
PLEASE NOTE:
· Only applicants with EU work permit, preferably residing in Austria will be considered for this position
· The application should include the following: CV, letter of motivation with salary expectations, earliest possible start date and portfolio in PDF format. (max. 20 MB)
Due to the large number of applications we are receiving, we will only contact the applicants who will be considered for an interview.